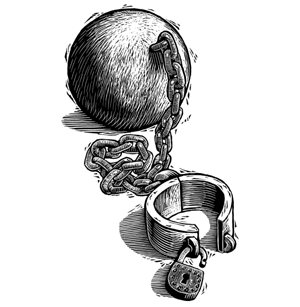 Free on the Inside is a non-profit organization, based in Albany, Oregon. We believe that Jesus Christ is the redeemer of all things, and that our lives are transformed through the power of grace and the gift of salvation. Our weekly meetings (held on Wednesday nights) combine food, fellowship, worship and Bible study; as well as practical, life- skills discussions and instruction. We offer an open door to all adults, regardless of past experiences, situations or affiliations.
Donate Today To Make A Difference
Donating to Free On The Inside is simple and convenient. Just visit our 'Donations' page and make a donation of an amount you see fit. Thank you for your donation!
Who Was Richard Wade?
Richard Wade dedicated his life to reaching those in our community who needed acceptance, needed a family, and needed a Savior. He was committed to giving his very best to those he served, and spent the last 15 years of his life bringing people from the most difficult of situations.