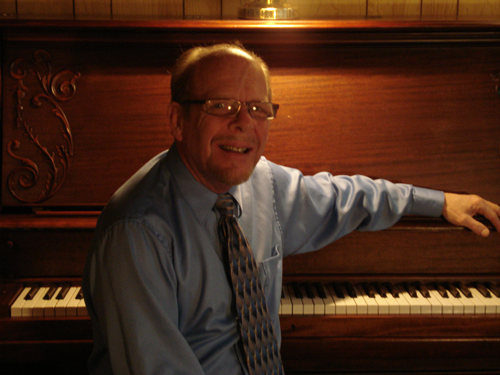 Richard dedicated his life to reaching those in our community who needed acceptance, needed a family, and needed a Savior. He was committed to giving his very best to those he served, and spent the last 15 years of his life bringing people from the most difficult of situations, to a place of recognizing God's grace and love. Richard's passion and the call on his heart was to see those whom society had turned away given a place where they would be loved, accepted and utilized. He is deeply missed and loved beyond measure.
Chaplain remembered fondly
By Steve Lathrop | Albany Democrat-Herald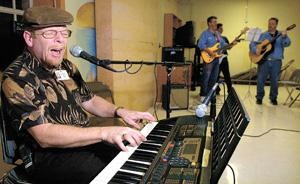 Richard Wade, the longtime chaplain at the Linn County Jail and creator of the "Free on the Inside" program, died Saturday.
He is remembered fondly by those who had known him.
"He was very gifted in the way he could communicate truth in a simple, understandable form," said Steve Bukovics, who trained in Wade's program.
Wade, 60, was a professional singer and keyboard player with the 1960s Rock 'n' Roll group Paul Bearer and Hearsemen and other bands. His music ultimately took him all over the world.
Eventually Wade returned to Albany, where he worked at Albany First Assembly of God for 22 years. In the 1990s, he took over as chaplain at the Linn County Jail, starting a Sunday service that grew to include more than 100 inmates each week.
He developed Free on the Inside, a nonprofit organization based in Albany, and expanded it to "Free on the Inside on the Outside," a mentoring program to help former inmates and others.
Wade also worked with the state Department of Corrections as worship director and served as director of the Oregon State Penitentiary Choir.
Linn County Sheriff Tim Mueller remembered Wade as quiet but effective.
"He was always glad to see you and had a good word for everyone," said Mueller. "The inmates liked him and his sessions had very good attendance."
Endre Norem, who also served as a chaplain at the jail, said Wade will be missed.
"I hold him in very high regard. My prayer is that people will fill the gap he leaves, but there will never be another like him," said Norem, who remembered Wade's musical skills and love of golf.
"I'm not sure which he loved more. He was quite a golfer and very talented musically," he said. Norem said Wade's passion was impressive.
"He had a true heart for people who were incarcerated and had a message of hope for everyone."
Born in in Albany in 1948, Wade graduated from Albany Union High School in 1966. He is survived by his wife, Donna, and daughters Julia and Karla, both of Albany.
He leaves friends with fond memories, according to Bukovics.
"Richard could break through the cover layer and see who was really inside of people," he said. "He was a terrific mentor for me when I was working through issues at a difficult time in my life."
Published April 8, 2011